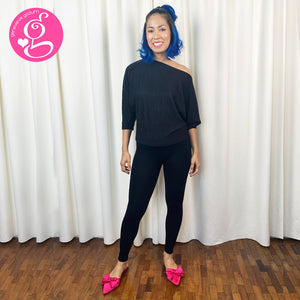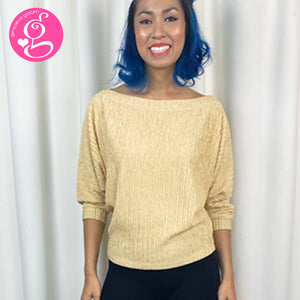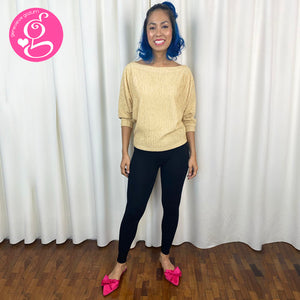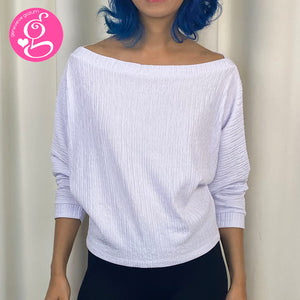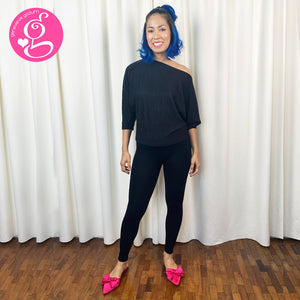 Slimming Dolman Top
The slimming dolman top is a versatile and figure-friendly piece of clothing that can be worn in a variety of ways. With its loose and relaxed fit, it flatters any body type and can be dressed up or down depending on the occasion. The multiway design allows you to wear it as a boatneck top, a one-shoulder top. This makes it a great addition to your wardrobe as it can be styled in different ways to create various outfits. Overall, the slimming dolman top is a must-have for anyone looking for a comfortable and stylish top that can be worn in multiple ways.
Size XL: Bust 34" 40"
               Waist 26" to 34"
Blouse Length:   22"
Fabric: Ribbed Knit (Stretchy)