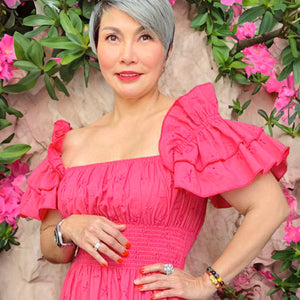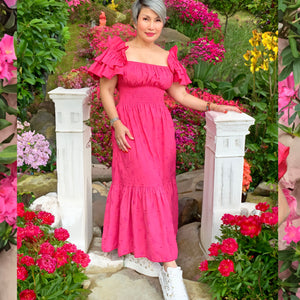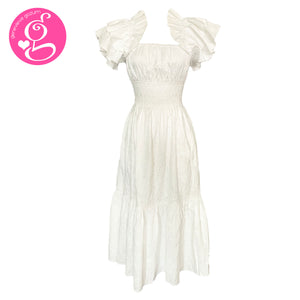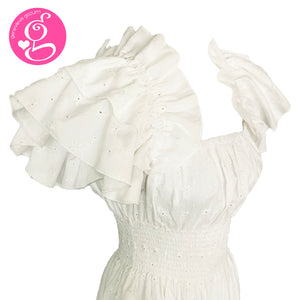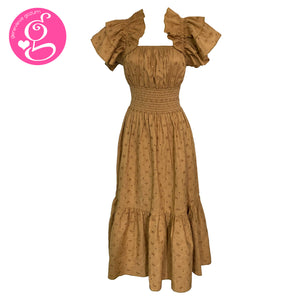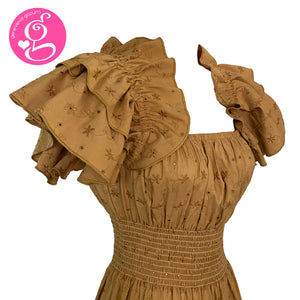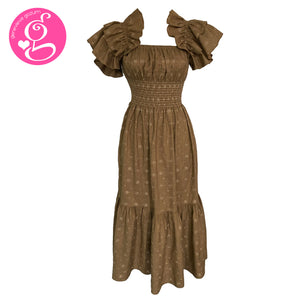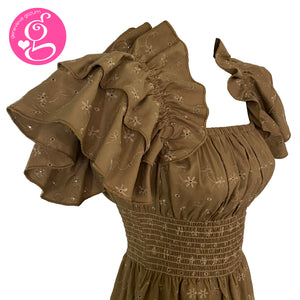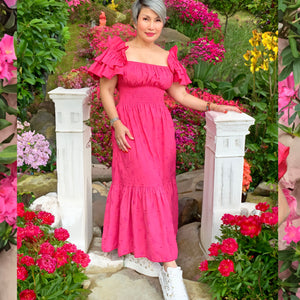 Cotton Eyelet Luna Double Sleeves Ruffles Dress
This garment is designed to make a statement with the quality and comfort of our brand. The stretchable waistline cinches the dress without the discomfort. Easy to maintain. 
Bust: 32" - 37"
Waist: 24" - 32"
Length: 40 Inches (from the armpit) You can wear this dress off the shoulder like in. the photo or on the shoulder and create an illusion that you are wearing a crop jacket.