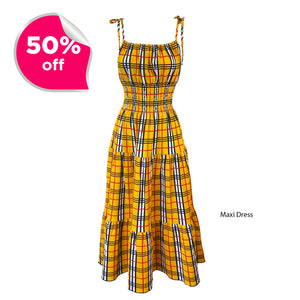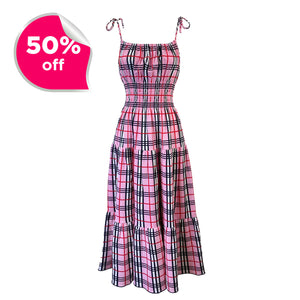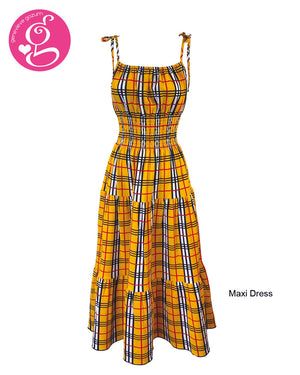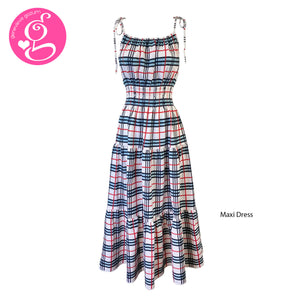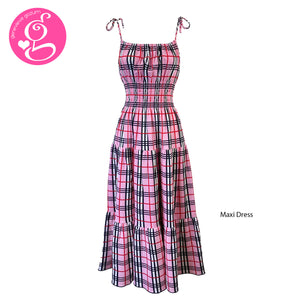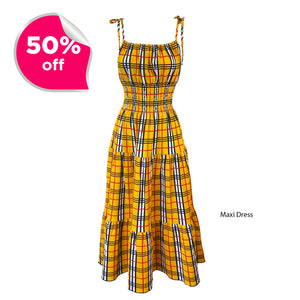 BBRY Sophia Spaghetti Maxi Dress
We love checkered! The cinched waist creates a nice voluptuous silhouette. Flattering for fuller hips. Wear it with a shirt underneath or a cardigan perfect layering piece to change you look from day to night.
Bust: 32" to 37"
Waist: 24" to 32"
Length: 44" not including the strap. It can be shorter or longer depending on how you tie it.