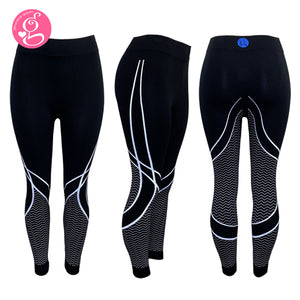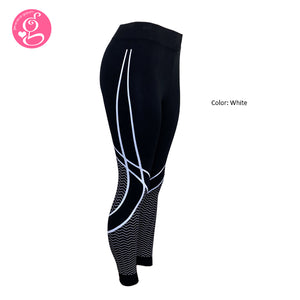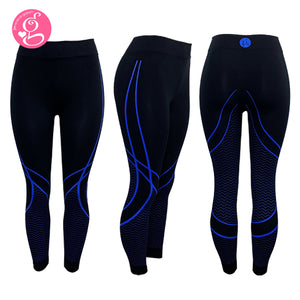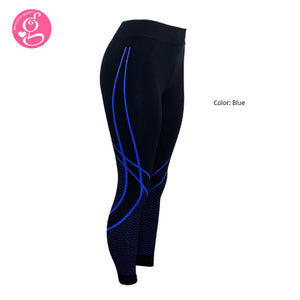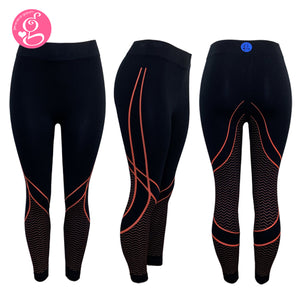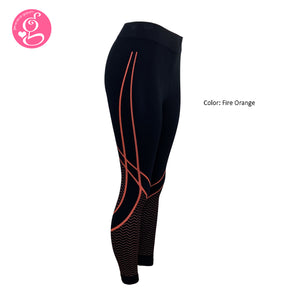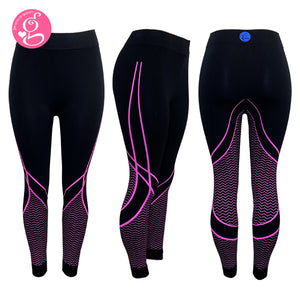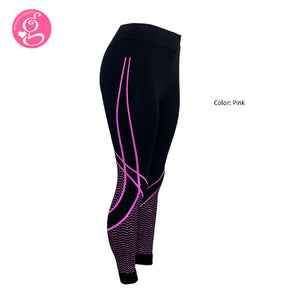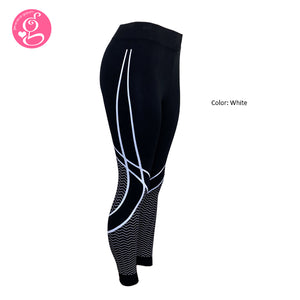 Seamless Leggings Chevron Action Leggings
Brand: Genevieve Gozum
Item:  Seamless leggings Chevron Action
One of our most loved leggings, embraces curves and provides second skin coverage.
These leggings are high waisted for extra coverage and features body mapping detail.
The material is comfortable & very stretchy. 
These leggings can be used for lounging, work outs and as an everyday staple.
Comes in black with blue print, black with pink print, black with fire orange print & black with white print.
Size Free Size will fit: Waist 24 - 30 inches / Hips 33 - 38 inches