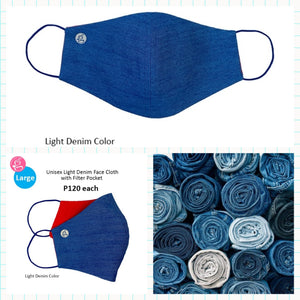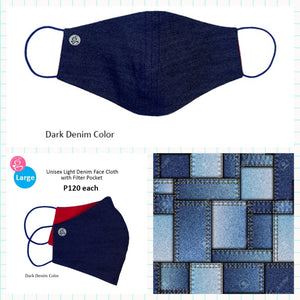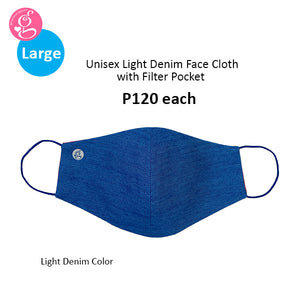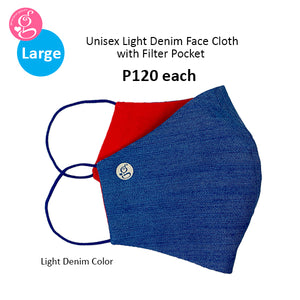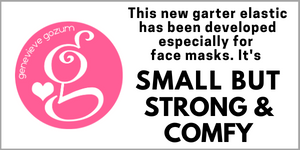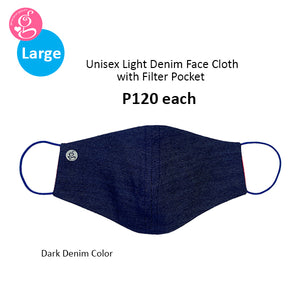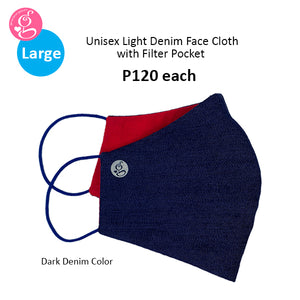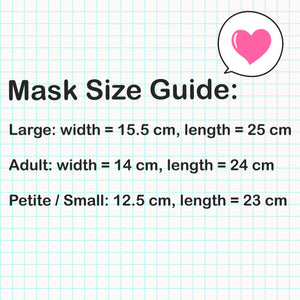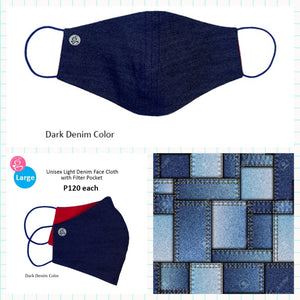 Chambray Plain Large Washable Filter Pocket Face Mask - Unisex, Comfortable & Reusable
Chambray Large Washable Filter Pocket Face Cloth - Unisex, Comfortable & Reusable -
ABOUT THIS ITEM: 
Brand:  Genevieve Gozum
Size:  LARGE adult size 
Measurements:  
Large Adult Face = Ear to ear (without the ear loops): 25 cm / Nose to chin: 15.5 cm
This face mask is made of 2 layers of material.  FRONT layer:  Chambray Denim soft fabric, non stretch.  BACK layer:  Cotton fabric, stretchable and cool to the skin.  Filter pocket hole in the middle of the back seam.
It features a filter pocket (filter not included with the mask), soft elastic to loop on the ears. It's breathable and comfortable. 
This item is washable, can be cleaned with OXYGEN BLEACH and maintain its color. 
Note: This item is not medical grade.
Price is P120@