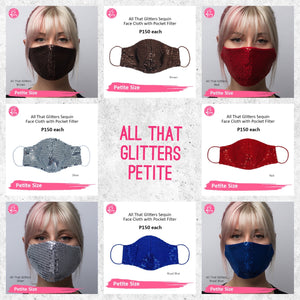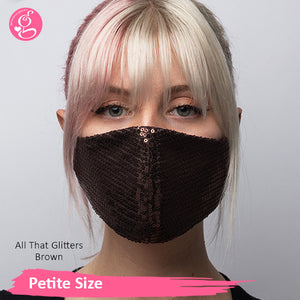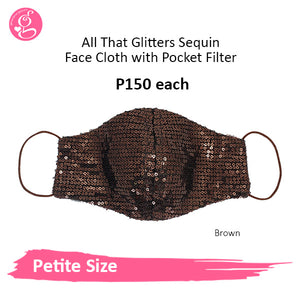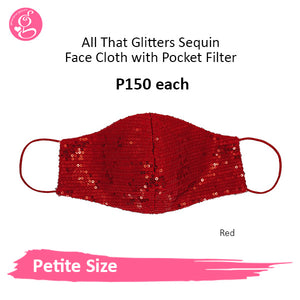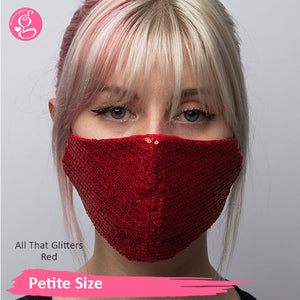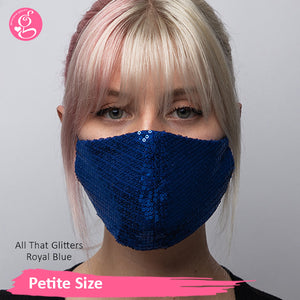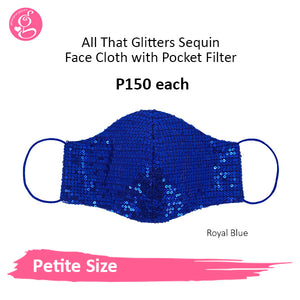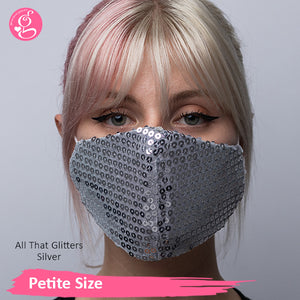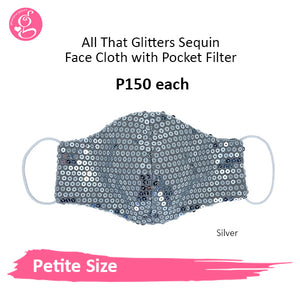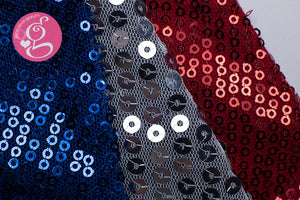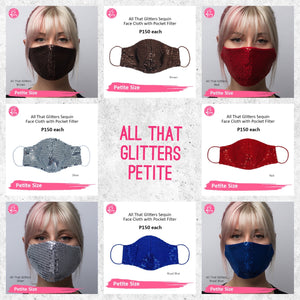 ALL THAT GLITTERS SEQUIN PETITE WITH FILTER POCKET CLOTH by YRYS
ALL THAT GLITTERS SEQUIN PETITE WITH FILTER POCKET CLOTH by YRYS
ABOUT THIS ITEM:
Genevieve Gozum collaboration collection with our sister brand YRYS
Size: adult size
Measurements:
Petite Face = Ear to ear (without the ear loops): 23 cm / Nose to chin: 12.5 cm
This face mask is made of 2 layers of materials.  Front material is with sequinned shiny material that is embedded in the fabric.  Second later is our soft cool cotton material.  Cool to the skin when worn.  
It features a filter pocket (filter not included with the mask).
It's very stylish, breathable and comfortable.
This item is washable, can be cleaned with OXYGEN BLEACH and maintain its color.
Note: This item is not medical grade.
Don't forget to add our Filter pack is P25 for 10 pcs.  Made specially for our mask.  Water repellent and washable.
Price is P150 per piece.